What kind of Bale netwrap is used to pack straw into bales ?
Jiarun White bale net wrap is a Knitted Polyethylene netting.
Ruian Jiarun New Material Technology Co.,Ltd. has been producing round bale net wrap for 16 years. We are the only Chinese manufacturer of hay bale net wrap got the Chinese National Patent from China goverment.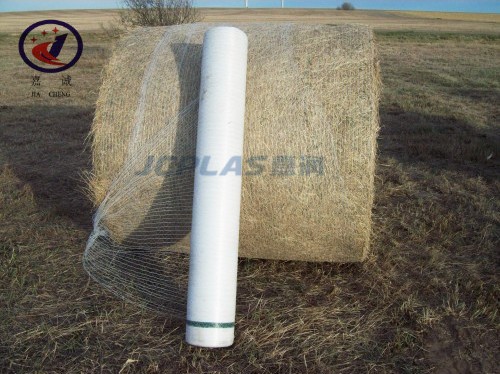 The global environmental awareness is deeply rooted in people's hearts, and everyone cares about environmental protection. However, a large number of straws such as wheat and corn are burned in the field every summer and autumn and winter, which produces a large number of thick smoke, not only becoming the bottleneck of rural environmental protection, but also the culprit of urban environment.
How to use and collect straw is a problem that everyone is concerned about. Generally speaking, it is very practical and environmentally friendly to process straw through baler's Bale netwrap.
There are many domestic manufacturers in case of baler's appearance. Of course, only when baler is combined with Bale netwrap can straw be packed into bales.